About BlueVision®
BlueVision® is an award winning database tool and a full service media analysis program that allows you to measure broadcast, print and online media as well as social media.
About DUV Hunter and DASH Hound
Return to the BlueVision® home page.
​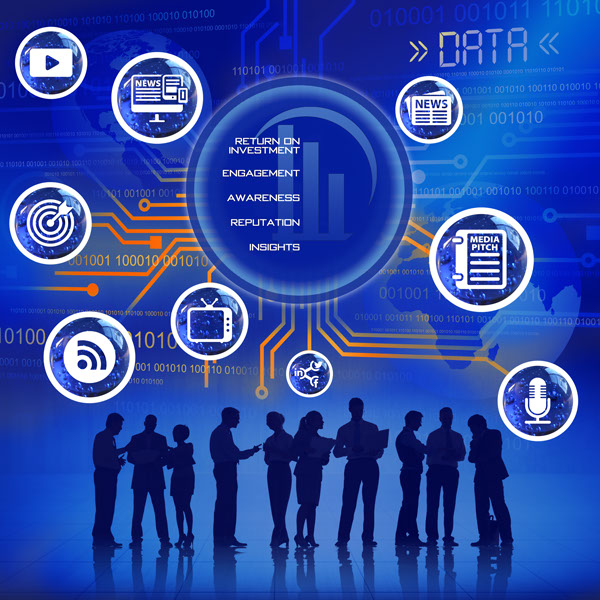 Basic media research includes impressions, sentiment, and categorization. Advanced measurement always tells us more about effectiveness. Did you run a bigger and better campaign? Did your PR drive sales, web traffic, engagement, or other important results? Did that communication crisis really affect the bottom line? Monitoring media metrics using BlueVision® media measurement system can help. Companies evaluate return on investment (ROI) or return on marketing objectives (ROMO) or they track accomplishments against key performance indicators (KPIs). The BlueVision® system monitors many metrics and measures to demonstrate the effectiveness of media efforts.
Expertise for this PR measurement research database spans 20 years. New media types and publications are routinely added and incorporated in the BlueVision® system for the most up-to-date accurate measurements. Options include designing custom measurements specific to a brand or business and performing rating, categorization and analysis functions. There are many aspects to take advantage of, which is why it's used by Fortune 500 PR Departments and PR Agencies worldwide.
There are certain things that computers are good at – things like counting, calculating, grouping, categorizing and displaying your media coverage results in meaningful ways. Blue Marble's trained staff of data processing personnel, mathematicians and computer engineers do the things that people do best – designing your data collection and analysis, applying ratings, screening press coverage data, working with inconsistent press coverage, processing different sources of data, research and good old-fashioned customer service.